Binomatic
The most advanced copy trading robot platform.
Copy the best trading robots or create your own strategy in minutes.
Copy Robots
Copy the best trading strategies.
Binomatic is a kind of social trading robot platform where any user can create trading robots and any other user can copy these trading robots. All trading robots are tracked since their inception and any trades taken are recorded. This allows to show the real performance of any robot even if it is not copied by any user.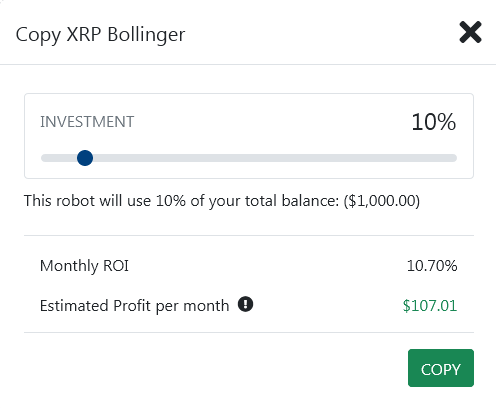 Create Robots
Simplified and advanced strategy builder.
Binomatic allows traders to create their own trading robots with a very easy interface.
No coding knowledge is required in order to create a trading robot with Binomatic.